ESTRELLA OFFICIAL WEBSITE
Thank you very much for dropping by. If you are looking for lace, pastels, sweet, floral and all things girly, you have come to the right place. www.estrellakl.com.my is your one stop shop for modest and stylish fashion!
NEW ADDITON
H A R P E R S K I R T | The outfits you are looking for
This pastel skirt is a celebration of femininity and style. Elevate your fashion quotient with this chic and refined piece that effortlessly captures the essence of modern grace.
HARPER SKIRT
NEW ARRIVAL
C O U R T N E Y S L E E V E L E S S D R E S S | New and Fresh
Introducing our stunning Courtney Sleeveless Dress, the epitome of timeless elegance and modern style. 
COURTNEY SLEEVELESS DRESS
NEW IN
A L E X I A S K I R T | More lovable colours
The A-Line silhouette is a hallmark of this skirt, artfully designed to flatter your figure. It cinches at the waist and gently widens towards the hem, creating a graceful and feminine profile.
ALEXIA SKIRT
NEW LAUNCHING
R I V K A | What's your style this season?
Designed with the adventurous woman in mind, Rivka is the utility dress you never knew you needed. Roll up the sleeves and pair the dress with boots and you're ready for your next adventure.
RIVKA UTILITY DRESS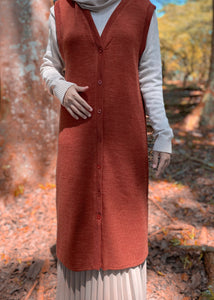 NEW COLOURS
C H A R L O T T E V E S T C A R D I G A N | Personalize your style
New trend alert - sleeveless cardigan! It offers versatility at its best. Pair it with an inner and skirt, or a dress; style it loose, or fully buttoned; accessorize with a belt or statement bracelets, the combinations are endless!
CHARLOTTE VEST CARDIGAN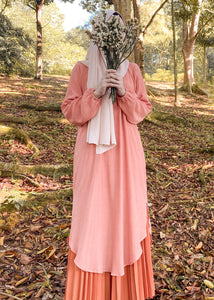 NEW ARRIVALS
L E N O R A T U N I C | Outfits that will make you comfortably beautiful
Meet your new twin flame, the epitome of versatile style and comfort. This casual tunic is designed to elevate your wardrobe with its modern silhouette and timeless appeal. Crafted from high-quality materials, it drapes gracefully to flatter your figure and offers a loose, relaxed fit that suits any occasion.
LENORA TUNIC
NEW COLOURS
H A R P E R S K I R T | Style up with the latest collection
Your new eternal partner, with its warm and earthy tones, this skirt embodies the spirit of autumn. Embrace the season in style and comfort with our Pleated Skirt in new autumn colours.
HARPER SKIRT